Barcelona vs Liverpool: 4 reasons why Barca will defeat Reds at Nou Camp
Barcelona vs Liverpool will take centre stage on Wednesday, May 1, and from a perspective, Barca are favourites to win this season's Champions League and have proven it beyond reasonable doubt. The newly-crowned Spanish champions will slug it out with Liverpool in a first leg semi final clash at the Camp Nou. Liverpool will be no easy push overs in the contest but Catalan giants have what it takes to bury the English side at their backyard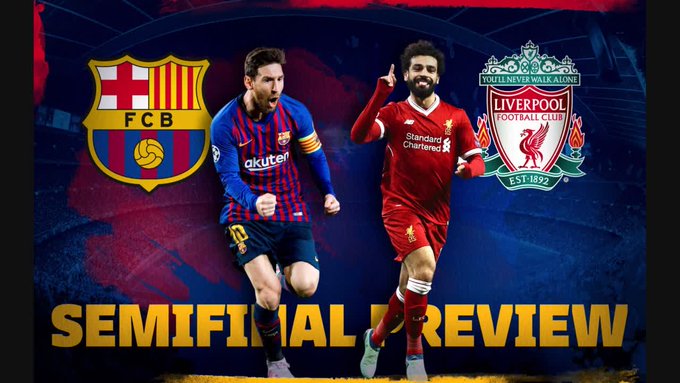 1. Their possessive style of play is to their advantage The beautiful passing game of La Blaugrana is second to none. No team is near how they move the ball around to tire and hurt their opponents. And one of the weaknesses of an English side at the continental stage is playing against a team that can keep possession of ball. Liverpool will have to stand on their toes in most part of game to see how they can contain the star-studded side at their slaughter ground.
2. Barcelona are good at getting early goals which can destabilize Liverpool Getting an early goal will totally destabilize Liverpool's plan going into the game. Barcelona are a team who are very resourceful when it comes to taking chances. The goal will lift their spirits and help them find more openings to score more goals which if the English are not careful they can be 3-0 down at half time.
3. Barcelona show strength and character both defensive and offensive As much as Barcelona are known to be an attacking side this season they have also defended pretty well. Their round of 16 clash with Lyon and quarter final fixture against Man United tested their resolve. They seem a little weak defensively but an opponent has to break the wall of the midfield to penetrate their backline. Absorbing pressure has also contributed to their success this season.
4. Super Lionel Messi With 46 goals in all competition this season, Lionel Messi is unstoppable and he arrives at the occasion when needed. Shou
ld Messi not score, he will pose a lot of distractions distributing defence-splitting passes to Jordi Alba or Luis Suarez.
The Argentine would be a handful to the their Premier League opponents. Legit.ng had earlier reported that Tim Howard has made his wishes known about who he wants to win the Premier League title between Manchester City and Liverpool. Liverpool are just a point behind City with two games left to play in what is regarded as the closest titles race in recent times.